Effects of removing 'Residual Chlorine'
There is 'Residual Chlorine' in the city water, that may be absorbed through the skin and respiratory system. Users with weak & sensitive skin can enjoy VITA ON in relief.
Healthy with Vitamin C, Fresh with aromatic herbal scent
It helps the skin made pure and clean due to Vitamin C.
Users feel loose due to aromatic herbal scent in the filter.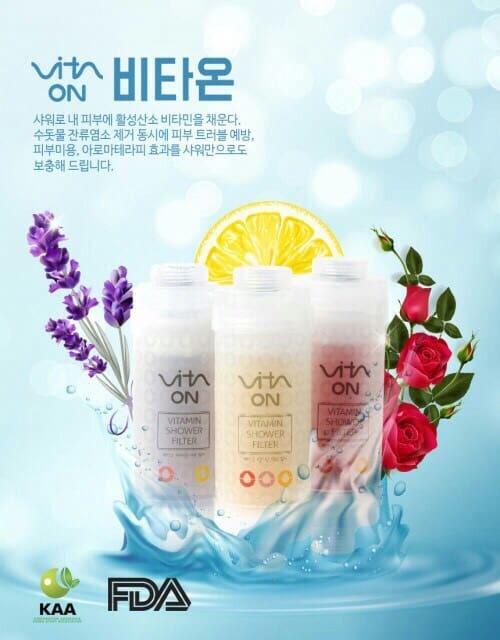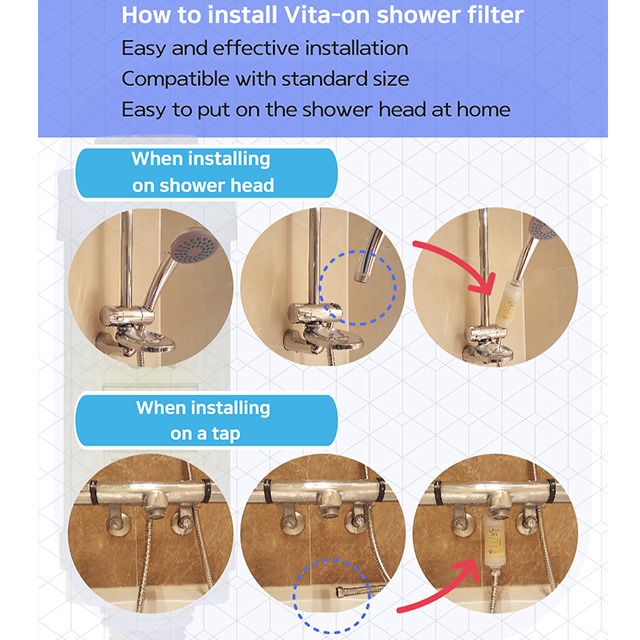 Vitamin C, Coconut oil, skin moisturizer, Aroma incense
Made in Korea