主要成分: Monochipcell ™ 竹筍 + 珍珠提取物 + 神經酰胺
強化和恢復皮膚神經酰胺,採用脂質護理(無油),令肌膚快速吸收營養
功效:

A/ 提供足夠的水分,深層保濕: 神經酰胺是一種蠟狀脂質分子。神經酰胺由鞘氨醇和脂肪酸組成。老化和日曬會降低皮膚中天然神經酰胺的功效,最終耗盡它們並削弱皮膚屏障。結果是皮膚乾燥、粗糙、皺紋、刺激、發紅和明顯的脫水跡象。神經酰胺將有助於加強皮膚屏障並增加水分——使您的皮膚更飽滿、更光滑、更緊緻,改善皮膚屏障功能,減少水分流失,快速修復乾燥受損肌膚,幫助角質代謝,皮膚煥發光彩。
B/ 補充營養:
竹筍
竹筍中的主要營養成分是蛋白質、碳水化合物、氨基酸、礦物質、脂肪、糖、纖維和無機鹽。礦物質含量很高,主要包括鉀、鈣、錳、鋅、鉻、銅、鐵,以及少量的磷和硒。鮮筍是硫胺素、菸酸、維生素 A、維生素 B6 和維生素 E 的良好來源。嫩筍含有高含量的礦物質,如 K、P、Na、Mg、Ca 和 Fe。竹筍中的微量元素包括鎘、鈷、銅、鎳、錳、硒和鋅。這些礦物質是人體許多代謝活動所必需的。硒被摻入蛋白質中以製造作為重要抗氧化酶的硒蛋白。硒蛋白的抗氧化特性有助於防止自由基對細胞造成損害,自由基是氧代謝的天然副產物。
珍珠提取物
珍珠粉含有氨基酸、鈣和微量礦物質。氨基酸刺激皮膚細胞產生膠原蛋白,促進細胞修復和水合作用,保護皮膚免受污染和外界元素的侵害。梨粉含有超過 30 種微量礦物質,包括鎂和鉀,有助於維持皮膚健康。鈣促進皮膚再生和滋潤。它還有助於調節皮脂和細胞更新。口服鈣還有助於增強骨骼強度,並可能對抗骨質疏鬆症。據說珍珠提取物可以增強體內最豐富的兩種抗氧化劑:超氧化物歧化酶 (SOD) 和穀胱甘肽。這些抗氧化劑可以幫助對抗疾病,甚至可以延長壽命。
EXPLANATION
Inner dryness, fasting, and dry ringing that ages is the cause of the skin's ceramide! The skin ceramide that holds moisture away from the skin is
problem that can be solved by simply replenishing moisture. Monochipcell Bamboo Shoot serum take care weaked inner dryness, strengthing ceramide,,
firmly improves and solves the general problem in the skin. it also keep skin moisturizing to help look skin glowing.
WHAT IT'S GOOD FOR
1. Strengthening and restoring skin ceramide
2. Relief inner dryness, inner traction, restoring wrinkles & fines lines through moisturizing effect
3. Providing sufficient amount of hydration
HOW TO USE

Basic Toner → Core Serum → Supply Cream



MAIN INGREDIENTS
Monochipcell ™ Bamboo Shoots
The main nutrients in bamboo shoots are protein, carbohydrates, amino acids, minerals, fat, sugar, fiber, and inorganic salts. The shoots have a good profile of minerals, consisting mainly of potassium (K), calcium (Ca), manganese, zinc, chromium, copper, iron (Fe), plus lower amounts of phosphorus (P), and selenium. Fresh shoots are a good source of thiamine, niacin, vitamin A, vitamin B6, and vitamin E. Juvenile bamboo shoots have a high content of minerals such as K, P, Na, Mg, Ca, and Fe. Trace elements present in bamboo shoots include cadmium, cobalt, copper, nickel, manganese, selenium, and zinc. These minerals are required by the human body for many metabolic activities. Selenium is incorporated into proteins to make selenoproteins that are important antioxidant enzymes. The antioxidant properties of selenoproteins help prevent cellular damage from free radicals, which are natural by‐products of oxygen metabolism.
Pearl Extract
Pearl powder contains amino acids, calcium, and trace minerals. Amino acids stimulate skin cells to produce collagen, promote cellular repair and hydration, and protect skin from pollution and outside elements. Pear powder contains over 30 trace minerals, including magnesium and potassium, which help maintain skin's health. Calcium promotes skin regeneration and moisture. It also helps to regulate sebum and cell turnover. Taken orally, calcium also helps with bone strength and may fight against osteoporosis. Pearl extract is said to boost two of the bodies most abundant antioxidants: superoxide dismutase (SOD) and glutathione. These antioxidants can help fight against disease and may even extend life.
Ceramide
Ceramides are a type of waxy lipid molecules. Ceramide is composed of sphingosine and fatty acids. Aging and sun exposure reduce the effectiveness of natural ceramides in the skin, eventually depleting them and weakening the skin barrier. The result is dry, rough skin, wrinkles, irritation, redness, and clear signs of dehydration. Ceramides will help strengthen skin barriers and increase moisture -- making your skin fuller, smoother, tighter, with fewer visible wrinkles and wrinkles, and fewer signs of sensitivity. Repair sebum film, improve skin barrier function, reduce moisture loss. Maintain moisture retention, repair dry and damaged skin quickly, help horny metabolism, promote smooth and tender skin.
ALL Ingredient

Water, Glycerin, Dipropylene Glycol, Bambusa Vulgaris Stem Extract(50,000ppm or 5%), Heptyl Undecylenate, Polyglyceryl-10 Eicosanedioate/Tetradecanedioate, 1,2-Hexanediol, Methyl Gluceth-20, Olea Europaea (Olive) Fruit Oil, Butylene Glycol, PEG-40 Hydrogenated Castor Oil, Cucumis Sativus (Cucumber) Fruit Extract, Beta-Glucan, Sodium Hyaluronate, Argania Spinosa Kernel Oil, macadamia integrifolia seed oil, Cocos Nucifera (Coconut) Oil, Gardenia Tahitensis Flower, Triticum Vulgare (Wheat) Germ Oil, Persea Gratissima (Avocado) Oil, Betaine, Panthenol, Bambusa Vulgaris Leaf Extract(5,000ppm or 0.5%), Triticum Vulgare (Wheat) Sprout Extract, Diospyros Kaki Leaf Extract, Daucus Carota Sativa (Carrot) Root Extract, Prunus Persica (Peach) Kernel Extract, Sophora Angustifolia Root Extract, Lonicera Japonica (Honeysuckle) Flower Extract, Camellia Sinensis Leaf Extract, Dioscorea Japonica Root Extract, Prunus Amygdalus Dulcis (Sweet Almond) Oil, Borago Officinalis Seed Oil, Citrullus Vulgaris (Watermelon) Seed Oil, Elaeis Guineensis (Palm) Oil, Ribes Nigrum (Black Currant) Seed Oil, PEG-8, Caprylyl Glycol, Sodium Polyacrylate, Glyceryl Acrylate/Acrylic Acid Copolymer, Propylene Glycol, Ammonium AcryloylDimethyltaurate/VP Copolymer, Acrylates/C10-30 Alkyl Acrylate Crosspolymer, Triethanolamine, Sodium Polyacrylate, Fragrance, Disodium EDTA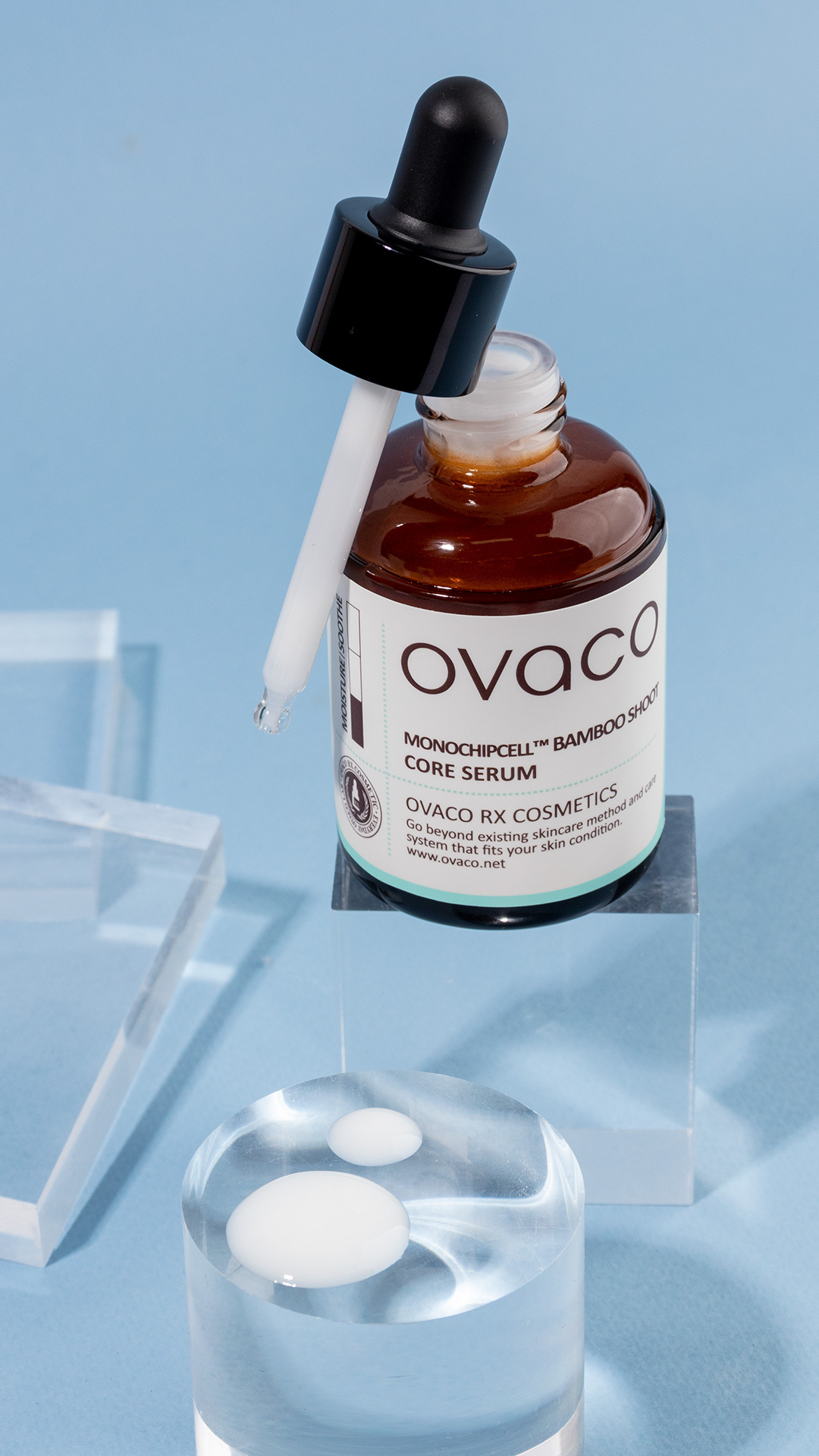 Origin: Korean
Capacity: 50ml