Effect & Benefit: Buckwheat sprouts germinated with deep ocean water are high-quality nutrients and rare minerals that can't be found in ordinary plants. Buckwheat contains rutin. Rutin is a natural bioflavanoid with can help to aid against skin damage from the sun due to its anti-inflammatory properties while flavanoids helps to block free radicals, giving it strong anti-aging and longevity properties. Don't stress your skin anymore and smooth, glowing skin starts with a good cleanser.
主要成份:
蕎麥芽 - 用深層海水發芽,故擁有豐富而優質的營養素和稀有的礦物質: 
-  "蘆丁" 有抗炎抑菌,及幫助抵抗陽光對皮膚做成的傷害;
-  "類黃酮" 消除自由基,抗氧化,加強抗衰老及提高細胞免疫功能。
其他成份:  椰子油 、黃豆、大麥葉、風信子、菊花、印度草葉、縣鉤子及猴頭菇等抽取物質,及透明質酸鈉、煙酰胺、木瓜蛋白酶和波羅蛋白酶。
Description:

1. Make up cleansing, deep cleansing.
2. Skin soothing & calming, preventing skin trouble and acne.
3. Anti-aging ingredients.
- 豐富芬香泡沫,徹底清除皮膚上的雜質,卸妝.
- 舒緩及鎮定皮膚,防止皮膚形成粉刺等問題.
- 美肌抗衰老成份.
How to use:

1. Use two times per day, morning & evening.
2. Pump lather between palms with tepid water.
3. Message gently over the face and neck.
4. Rise the skin thoroughly; then dry it.  
- 每天早、晚各使用一次.
- 將產品充分搖晃,泵出泡泡置在手掌中.
- 將泡泡打圈的方式輕柔地塗擦在面部及頸部.
- 再用清水沖洗 .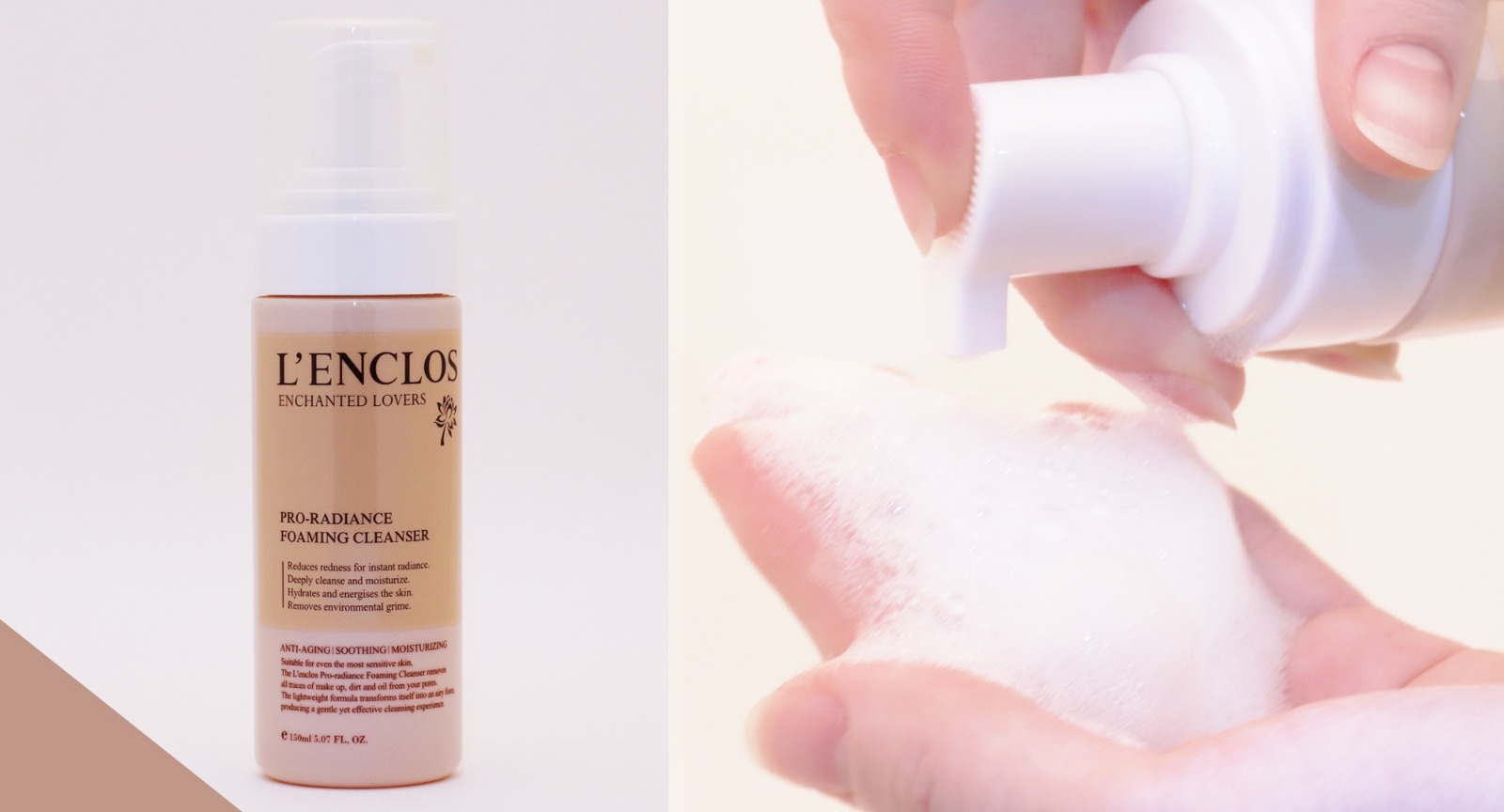 Ingredients: Water, Polygonum Fagopyrum (Buckwheat) Sprout Extract, Cocamidopropyl betaine, Sodiumcocoyl glutamate, TEA-Cocoyl Glutamate. Potassium cocoyl glycinate, Lauryl Glucoside, Cocamide MEA Dipropylene Glycol, Glycerin, 1,2-Hexanediol, Mineral Salts, Triticum Vulgare (Wheat) Sprout Extract, Phaseolus , Radiatus Sprout Extract, Hordeum Vulgare Leaf Extract, Hyacinthus Orientails (Hyacinth) Flower Extract, Chrysanthemum Morifolium Flower Extract, Bambusa Vulgaris Leaf Extract, Rubus Coreanus Fruit Extract, Glycine Max (Soybean) Seed Extract, Hericium Erinaceum (Mushroom) Extract, Fragrance, Amaranthus Hypochondriacus Seed Extract, Sodium Hyaluronate, Niacinamide, Papain, Bromelain, Mannitol.
Capacity: 150ml